Only Maxi view is made in America. Fully patented, designed and owned by a US veteran. We give you a double your money back guarantee.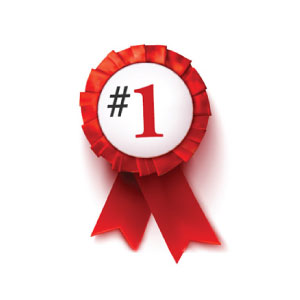 SIMPLY THE BEST
The inventor of the original round blind-spot stick on mirror, and Mr. Robert Hammerscan, who invented the former world's best blind spot mirror, have declared Maxi View Blind Spot Mirrors The World's Best !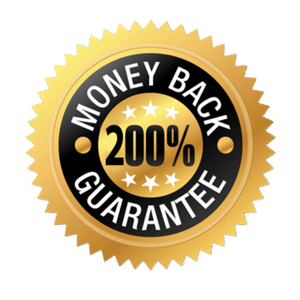 MONEY-BACK GUARANTEE
We also have the world's best guarantee! After driving with Maxi View Mirrors on both sides of your car for 30 days if you can find a better stick-on blind spot mirror for less money, we will give you DOUBLE your money back!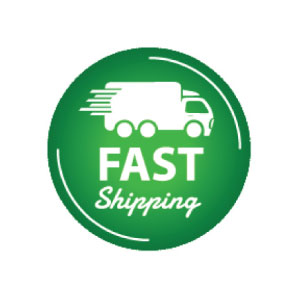 FAST SHIPPING - ONE LOW PRICE $4-$6
All orders ship to the continental US via United States Postal Service (USPS). No handling or processing charges, one low price! Free Shipping orders over $45.00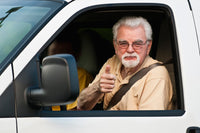 GREAT FOR SENIORS
A lot of senior drivers have neck mobility issues. It's difficult to turn their neck around fast enough to see the blind spot. The Maxi View blind spot mirror can help reduce the dangers caused by your blind spot when passing and changing lanes on the road. Maxi View gives you total side vision while you are looking straight ahead.
SHOP NOW
PERFECT FOR TEENS
Maxi View Mirrors give your teen the ability to take a simple glance into their side view mirror to see the entire blind spot so they can safely change lanes.
Teens also love Maxi View because it improves their ability to complete the dreaded parallel parking , and they help while backing up.
SHOP NOW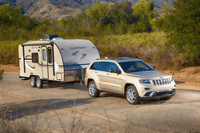 IDEAL FOR TOWING
Unlike the old "fish eye" bubble-type mirrors, Maxi View Mirrors will give you a larger, optically advanced view, three times larger than any other stick on mirror! Maxi View provides full focus capability, a 360 degree fully adjustable ball and swivel, and a unique night vision feature that is 100% glare proof!
SHOP NOW
Testimonials
Maxi View Mirrors are ideal and essential for every company's fleet of cars, trucks, vans or utility vehicles. Adding Maxi View Mirrors to your fleet can help reduce accidents, insurance rates, vehicle down time and employee absence rates. Also, Maxi View Mirrors will keep your most cherished asset safe; your family.

newswire.com
One of the smartest inventions. No more taking your eyes off the road ahead--Maxi View blind spot mirrors help you change lanes easily and safely while driving. The mirrors provide a realistic image with a 3X larger view, but don't block your existing sight lines when placed in the upper inside of the mirror.

Dan Hughes - QVC
I found these mirrors to be extremely useful in several different ways. It makes it easier to see cars coming when merging on a freeway without twisting your neck to look back. I have also noticed that when backing out of a parking space the wide angle allows you to see cross traffic.

Wayne Fogle - Amazon
ASK ABOUT OUR OTHER MAXIVIEW PRODUCTS (562) 988-8811